On the 17th of November 2020 WHO launched a global strategy for the elimination of cervical cancer. For the first time in history, the world has pledged to eliminate cancer and Slovenia is amongst the countries that are commemorating this unique event. Countries all over the world will mark the pledge of WHO to eliminate cervical cancer by illuminating their landmarks in colour teal, the colour that symbolizes cervical cancer.
That is why on the 17th of November we illuminated five of Slovenia's landmarks in teal, among them Bled Castle and Butcher's Bridge in Ljubljana. The illumination of the landmarks serves as a confirmation of the unity of countries in this historic and global pledge to eliminate cervical cancer. This global strategy for the elimination of cervical cancer was recently held up by 194 countries of the World Health Assembly.
The WHO has proposed targets to countries in order to reach the goal of cervical cancer elimination in the next decade: 90% of girls fully vaccinated against HPV, 70% of women screened and 90% of women identified with cervical disease being treated. Slovenia already reached last two targets and we hope Slovenia could be one of the first European countries that could eliminate cervical cancer.
Since 2003, cervical cancer in Slovenia is being effectively prevented with the National Cervical Cancer Screening Programme ZORA, managed by the Institute of Oncology Ljubljana. Around 110 women are diagnosed with cervical cancer and about 40-50 die of it. This is a remarkable achievement since Slovenia has been one of the European countries with the biggest cervical cancer burden –Slovenian cervical cancer burden in 1960's was similar to that in Africa today.
On the 17th of November 2020 The Institute of Oncology Ljubljana hosted a traditional, this year already the 10th, Educational day of the National Cervical Cancer Screening Programme ZORA with international participation. This year, due to the COVID-19 pandemic The Educational day was held virtually.
Click here to download a photoreport Light up the world, accompanying the launch of the WHO Global Strategy to Accelerate the Elimination of Cervical Cancer.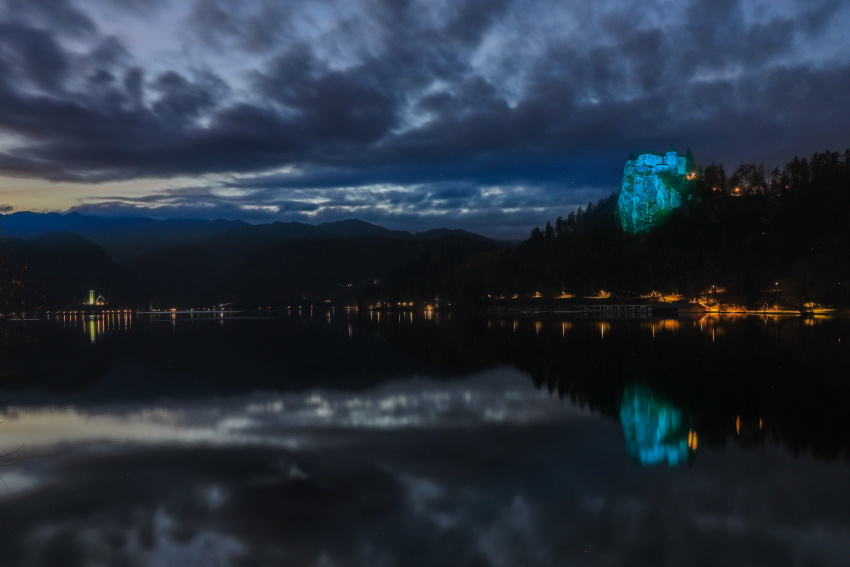 Bled Castle
Foto: Turizem Bled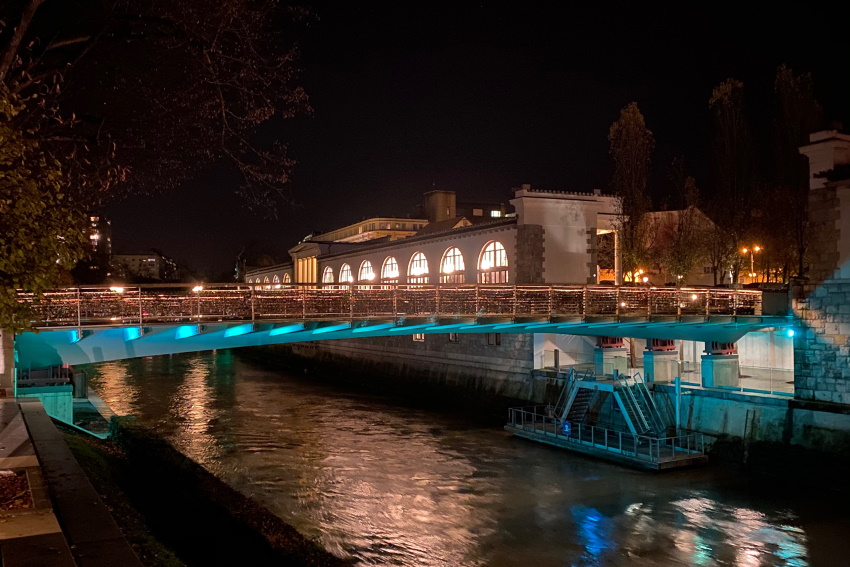 Butcher's Bridge in Ljubljana
Foto: Darija Strah